AP NOX WIRELESS TABLE LAMP
€787.20 €640.00 (excl. VAT)
Distinctive to Nox is its wireless charging system with induction technology, enabling this sophisticated and highly versatile lamp to be used unplugged. The luminaire is composed of four elements: a charging base, an aluminium body containing the charging system, a hand-blown opaline glass diffuser and a simple handle.
Featuring a touch dimmer, Nox can provide ample light for reading and a cosy soft light when dimmed. Ideal as a bedside lamp, Nox can be picked up and carried to the balcony, and with its rich materials it also seems perfectly at home on the dinner table.
Nox requires a wireless charger. We offer the Nox Charging Base, a charger specially-designed for the Nox, available for purchase separately. Since Nox is compatible with the Qi wireless charging standard, it is also compatible with most commercially-available wireless chargers.
Designer

:

Alfredo Häberli

Height

:

305mm

Diameter

:

224mm

Material

:

Aluminium, Glass

Dimmable

:

Yes (Touch Dimm)

Lamp Included

:

Yes

Lamp type

:

Integrated

Wattage

:

5W LED

Colour Temp

:

2200K

Luminous Flux

:

400lm

Duration

:

15hrs

Battery Capacity

:

16000mAh
International Shipping
FREE Delivery on Irish orders
Estimated delivery time varies for each brand.
Delivery may take longer than normal due to Covid-19
Charging Base: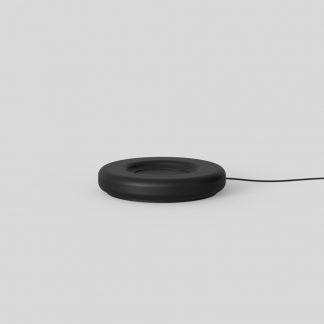 €

258.30
€

210.00
(excl. VAT) €

258.30
€

210.00
(excl. VAT)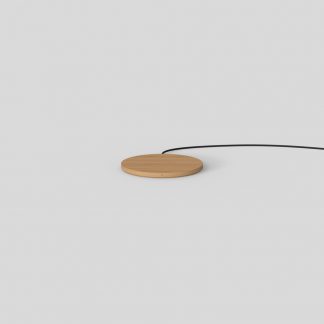 €

123.00
€

100.00
(excl. VAT)